Together We Build
Mezzanine finance by property experts - a partnership to realise your ambitions quicker

What is CP Capital mezzanine finance?
Mezzanine finance from CP Capital tops up your senior development finance to complete your project funding needs. Senior debt typically accounts for 70-85% of costs; mezzanine finance from CP Capital can top this up to finance up to 95% of costs.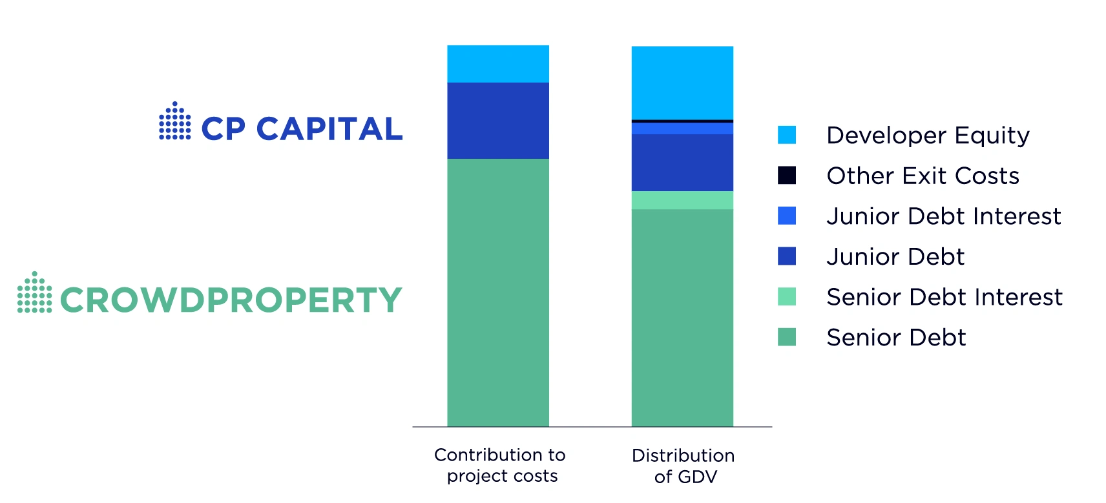 Products
CP Capital can support developers and projects throughout the development lifecycle. Click the product icons for more information.

Planning Gain Bridge
Planning Gain Bridge
To help you acquire an asset which you intend to add value to by obtaining a new or improved residential planning consent.

Pre-Construction Bridge
Pre-Construction Bridge
Helping you with the upfront funding to purchase a property with planning consent in place but where there are pre-commencement planning, construction or other pre-start matters to put in place prior to development.

Construction Ready
Construction Ready
Providing funds to acquire a site which is shovel ready to start works but where you need that extra financial assistance on day 1 for the acquisition.

Pre-Wind & Water Tight
Pre-Wind & Water Tight
Providing top-up construction funding or cashflow funding on a project which has yet to reach the stage of complete shell. This might be arranged up front to cover a known shortfall or perhaps introduced later due to cost increases or other unexpected outlays on the project.

Post-Wind & Water Tight
Post-Wind & Water Tight
Providing top-up construction funding or cashflow funding on a project which has progressed beyond shell completion to allow the project to complete. This might be arranged up front to cover a known shortfall or perhaps introduced later due to cost increases or other unexpected outlays on the project.

Development Exit
Development Exit
Our Development Exit Finance product helps you to bridge the period between finishing (or almost finishing) a development project, releasing the commitments of a development finance loan and providing breathing space to achieve the most successful exit for your project, whether a sale or a refinance onto long-term finance.

Equity Release
Equity Release
You might be looking to line up the next project by acquiring a site but have equity tied up in an existing project. Our Equity Release product can assist by releasing funds from built assets to enable you to secure a pipeline and grow your property development business.

Multi-Phase
Multi-Phase
It might be that a combination of purchase and in-flight funding is needed. Unlike other lenders we can look at multiple phases of junior lending on a project to ensure that the overall cost of capital is kept to a minimum and funding delivered as efficiently as possible to maximise your delivery and profit.

Special Situations
Special Situations
Our Special Situations funding product caters for unique, often complex projects that may not fall naturally into the lending categories above. As experts, we will review any situation and can develop hybrid products or customised funding proposals based on the specific needs of a project. No project is too complex for our in-house experts.
About CP Capital
We set up CrowdProperty in 2014 with a mission to transform property finance to unlock the power of small and medium sized property developers in the UK to build more homes and increase spend in the UK economy. We had personally found that the development finance market was neither fit for purpose nor customer focused.
Having funded the development of £818m of property projects and the construction of 3,433homes, our property developer customers consistently tell us they would value mezzanine finance (additional funding on top of their senior debt finance, secured by a 2nd Charge) for their projects from us too. This is because of the exceptional service that we provide and the benefits for a developer of working with a single capital provider.
CP Capital exists to serve your additional funding, backed by the deep property expertise, disruptive fintech / proptech business model and reliability of our diverse sources of capital that we've proven over many years.
Why CP Capital
With our team's collective 250+ years of property investment and development experience, we know what's important to developers and have built our business around your needs. As property finance by property people, we work in partnership with developers adding value throughout projects given our real, hands-on experience. We are building lasting relationships with developers as a true long-term funding partner, becoming a valued part of their team, delivering the speed, ease, certainty, transparency and expertise to help you maximise the success of each and every project. This helps our customers grow their businesses quicker and more profitably.
Mezzanine finance from CP Capital gives you competitive advantage by way of our exceptional service and by being in conjunction with senior development finance from CrowdProperty, you'll furthermore benefit from:
Single finance company for your capital stack
Dedicated expert to liaise with throughout the project, who'll be on hand to help throughout
Single set of professional fees and due diligence process if starting in conjunction with senior loan
Standardised Intercreditor Agreements
Regulatory cover for junior tranche lending
The reliability of our uniquely diverse sources of capital
The deep property expertise you've come to expect from our team to support the growth of your property business
Apply for finance
Projects we fund
CP Capital provides mezzanine finance to experienced small and medium sized property developers to help you achieve your project vision. We lend against both residential and mixed-use projects throughout the UK, including:

Airspace Development

Commercial to Residential

Development Joint Ventures

HMO & Co-living Schemes

Modern Methods of Construction

New Builds and Refurbishments

Special Situations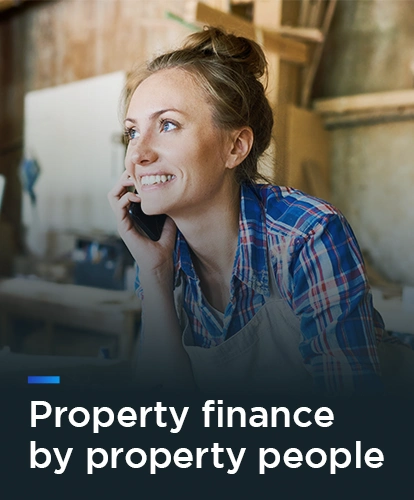 How it works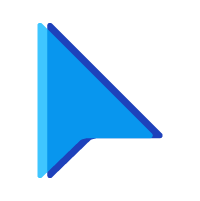 Apply
Online
Fill in our simple form in less than 5 minutes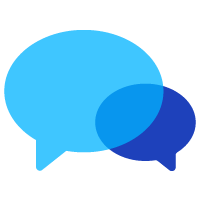 Speak to our
experts
Our decision makers will be in touch to talk through your project and vision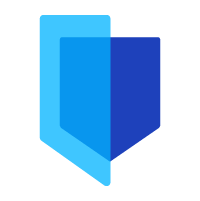 We approve
your project
We give you a formal offer if the project meets our requirements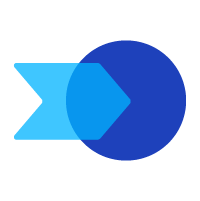 Loan
completion
We fund your CP Capital loan with the speed, ease and certainty you need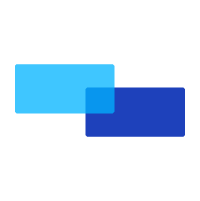 We work
alongside you
Our property experts are always on hand to assist to help you achieve your vision
Why we are different
We'll give you a decision within 24 hours to help you find the best sites to progress and backed by market leading technology and expertise, we'll drive everything along swiftly and efficiently to best position you to win the site. You'll be able to spend more time finding and progressing sites and less time worrying about funding.
Not only is it very easy to apply and get our expert views on your project, but as CP Capital mezzanine finance will be coupled with senior finance from CrowdProperty, you'll benefit from the many efficiencies of combining senior and junior finance from the same lender in terms of process, costs, communication and support.
Our diverse sources of capital give you proven reliability in any market, as we proved throughout the pandemic.
Our partnership approach is focused on building a long-term value-adding relationship with developers to help them grow their businesses quicker (it's what we wanted when we were developing ourselves). Hidden fees and lenders looking to maximise their take from a single loan are rife in the market – we're bringing an end to that as we focus on your needs and helping you maximise the success of each and every one of your projects.
Our team's collective 250 years of property investing and developing expertise gives you the competitive advantage of working with value-adding experts throughout the process.
What we look for
Experienced property developers with at least 5 years' experience
Profitable and executable projects
Planning permission or Permitted Development in place (although we can offer a pre construction/planning gain bridge)
Up to 85% Loan to Value / 75% Loan to GDV
Up to 95% Loan to Cost
Loan terms from 3 to 24 months
Loan size £50,000 to £1,000,000 (supporting schemes of £300,000 to £10,000,000 GDV)
Rates
CP Capital rates and fees are very competitive with the rest of the market within a range of 1.33% - 1.83% per month, primarily dependent on the level of debt, project economics and developer experience.
We work directly with property professionals to develop a close partnership through the application, pre-completion and project phases - a value-adding partnership approach that has proven over many years to maximise the likelihood of success of your project.
There are no hidden or excessive fees with our funding, and working with our experienced property experts means that your funding will be delivered with the speed, ease and certainty that you need, saving time and effort that can be used to grow your property business quicker.
Frequently asked questions
The answers to the most common enquires we receive can be found below. Please contact our Specialist Property Team for more information, or apply in 5 minutes here.
Due to the tougher criteria required for second charge loans, not all developers will qualify for mezzanine finance from CP Capital as this product is better suited to more experienced developers.
As a duty of care to protect our developers, we ensure that all projects comply with Financial Conduct Authority (FCA) regulations. We also carefully assess every project contextually and against Key Performance Indicators (KPIs).
We assess projects based on key factors such as the Profit on Cost, Loan to GDV, Loan to Value, Loan to Cost and many different market factors. We also carefully look at the experience and credentials of the development business principals and the wider team.
A legal second charge will be taken on the property assets associated with the project. Personal guarantees and debentures on companies will also be taken. Other security other than your main residence may also be considered.
See more FAQs
CrowdProperty Group Recognitions